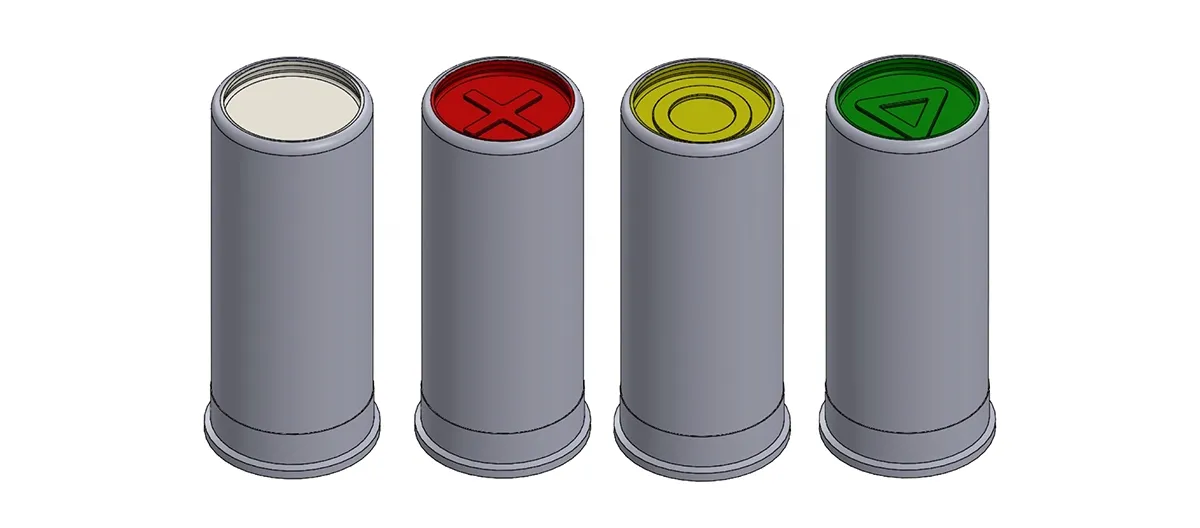 Can be fired from 37, 38 & 40 mm launchers; Clear bright colours and high luminosity.
Colours: White, Red, Yellow, Green
Cover plate: According to colours
NEQ: 30 - 40 g
Flash intensity: 70,000 cd (White); 40,000 cd (Red) 100,000 cd (Yellow); 30,000 cd (Green)
Signal Cartridges are designed to communicate coded messages and distress signals in the battlefield. The product offers a self-sufficient means for signaling and illumination that can be used as an alternative option for communication in case of radio breakdown and emergency situations.
PACKING INFORMATION
10 Cartridges packed in a cardboard box;
25 cardboard boxes packed/sealed in an Aluminum bag;
1 Aluminum bag per wooden box;
16 Wooden boxes per Pallet.
ANNUAL PRODUCTION CAPACITY 
440,000 pcs / 8h Shift