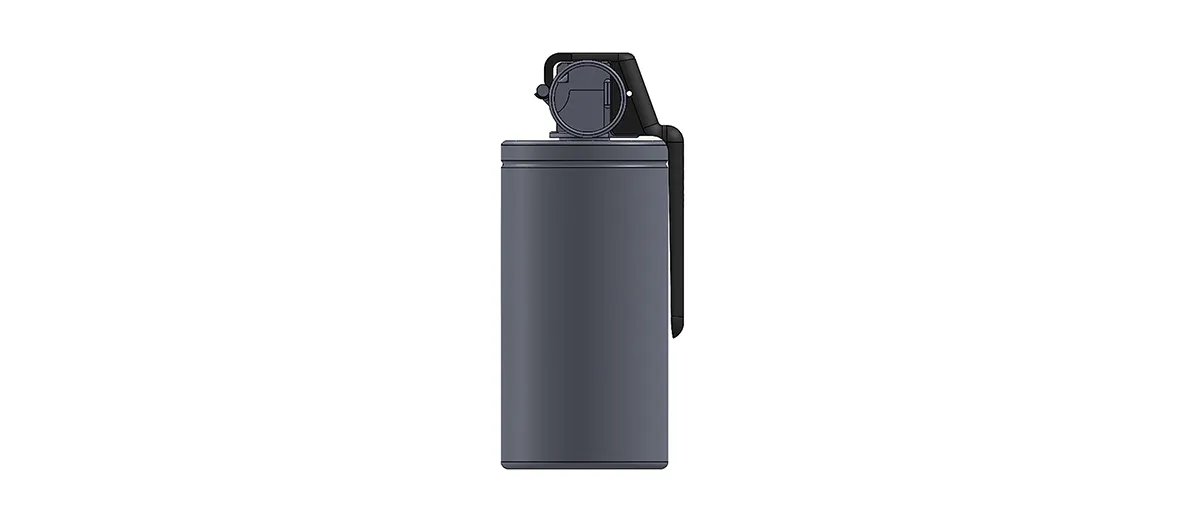 Light-weight,Top Vent,Fly-off Lever type,Safety Pin,can be carried in a pouch.
Delay: 1.5 ±0.5 seconds
Smoke Diffusion time: 40 seconds approx.
NEQ: 96 g approx.
The CS Smoke Hand Grenade deliver a cloud of irritant gas with a discharge time of approximately 40 seconds in a standard environment. This grenade is initiated by fly-off lever action. It can be used for law enforcement activities by incapacitating a crowd in an outdoor area.
PACKING INFORMATION
5 Grenades packed in a cardboard box;
14 cardboard boxes packed/sealed in an Aluminum bag;
1 Aluminum bag per wooden box;
18 Wooden boxes per Pallet.
ANNUAL PRODUCTION CAPACITY 
420,000 pcs / 8h Shift