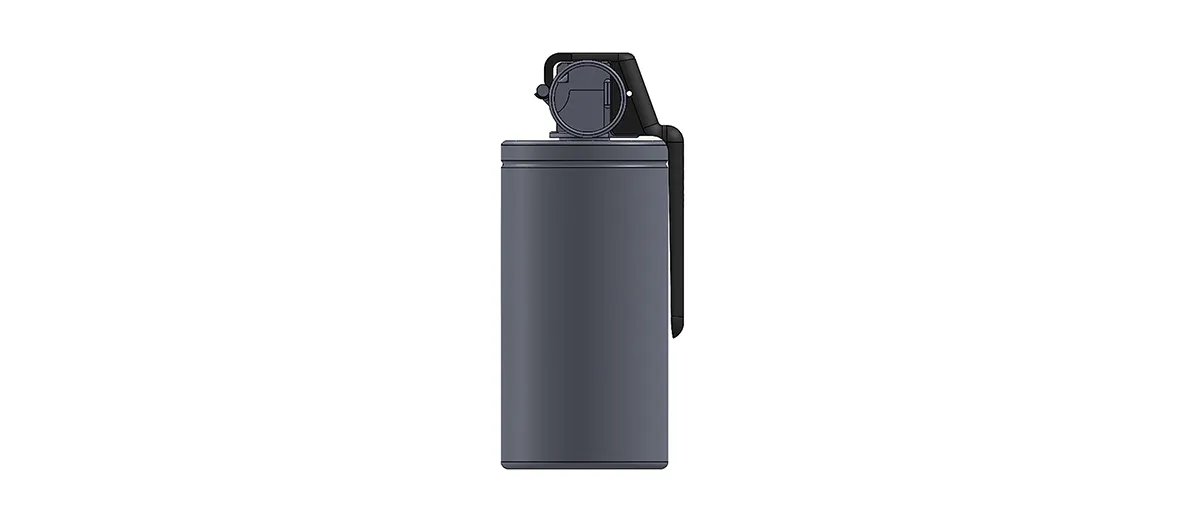 Light-weight,Top Vent,Fly-off Lever type,Safety Pin.
Delay: 1.5 ±0.5 seconds
Smoke Diffusion time: 40 seconds approx.
NEQ: 100 g approx.
The Screening Smoke Hand Grenade is designed to deliver a cloud of thick and dense white smoke with a discharge time of approximately 40 seconds in a standard environment. This grenade is initiated by fly-off lever action, it can be used for training as well as in tactical scenarios, to hide movement/position of friendly units and to impair visibility of enemy units.
PACKING INFORMATION
5 Grenades packed in a cardboard box;
14 cardboard boxes packed/sealed in an Aluminum bag;
1 Aluminum bag per wooden box;
18 Wooden boxes per Pallet.
ANNUAL PRODUCTION CAPACITY 
420,000 pcs / 8h Shift