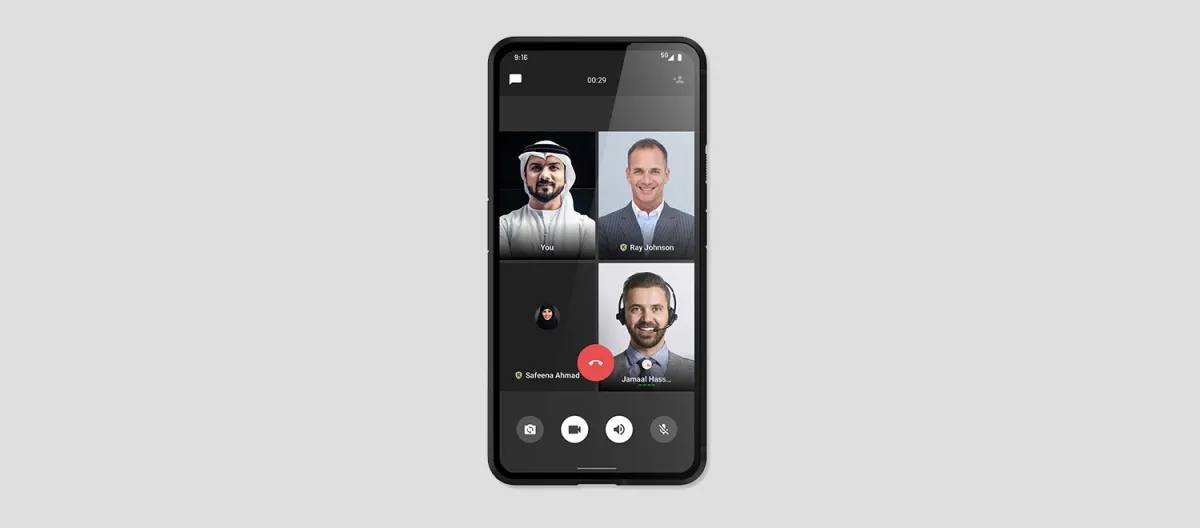 KATIM 2.0
KATIM 2.0 is a revolutionary, purpose-built platform reimagining ultra-secure communication and collaboration. Harnessing the power of the latest technology stack, KATIM 2.0 delivers scalable, custom, and security-differentiated solutions, transcending the boundaries of secure communication.
Experience the unmatched fusion of ultra-secure messaging, calling, conferencing, storage, and sharing, all under your complete control, with unparallelled user identity protection. KATIM 2.0, with its support for national cryptography exclusive to highly classified government agencies, fortifies the security of nations.
Welcome to KATIM 2.0 - the future of secure communication, where we don't just meet expectations, but we redefine them.
Purposely crafted for organisations that demand unwavering security, privacy, and trust for their sensitive data – in transit, at rest, and throughout the communication channel -and meeting the most stringent use cases, where sovereign and uncompromising security is essential, the KATIM Application Suite empowers security-sensitive organisations with an additional layer of protection for seamless collaboration and communication.
Encompassing applications for secure data messaging, voice communication, and video conferencing, the KATIM Application Suite is compatible with KATIM Phones, Android, and iOS devices, providing a fortified digital workspace for the modern era.
KATIM Application Suite
The KATIM Application Suite is a breakthrough in secure communication, where innovation and security converge to redefine how you connect, collaborate, and protect your most valuable asset: information.