KATIM Ultra-Secure Endpoint
Integrated ultra-secure system for worry-free private communications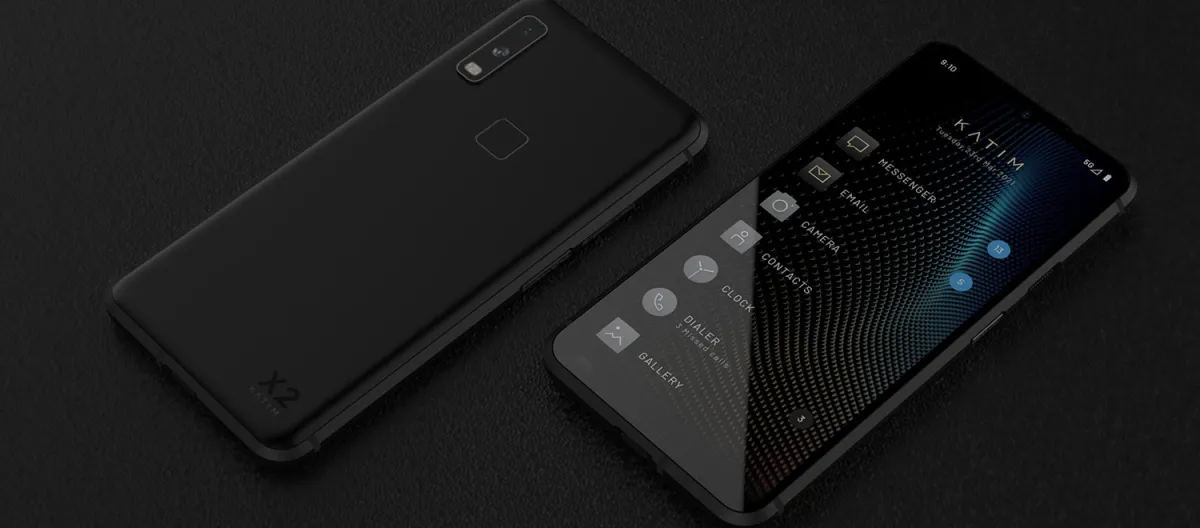 KATIM Ultra-Secure Endpoint is an integrated ultra-secure system for worry-free private communications in untrusted environments. KATIM Ultra-Secure Endpoint provides peace of mind to country leaders, top executives, and teams working on sensitive projects to preserve information confidentiality strictly.
KATIM Ultra-Secure Endpoint features the complete-protected, tamper-proof, 5G-enabled KATIM X2 smartphone, device management software, and secure operating system software hosting KATIM Secure Suite applications.
The KATIM X2 is the third-generation ultra-secure smartphone developed by KATIM; the tough data-protecting security features and functions are secure-by-design, from the ground-up and beyond best practises, setting a new standard for ultra-secure mobile communications and collaboration.
The KATIM Secure Suite consists of applications to secure data messaging, voice communication, video conferencing, and file transfer and deploys a multi-layered, end-to-end cryptography model similar to having a primary and secondary parachute for a skydiver.
To provide ultra-secure holistic hardware and software endpoint management for the KATIM X2 phone through the entire lifetime, a new bespoke Mobile Device Management solution was designed featuring a single integrated admin UI.