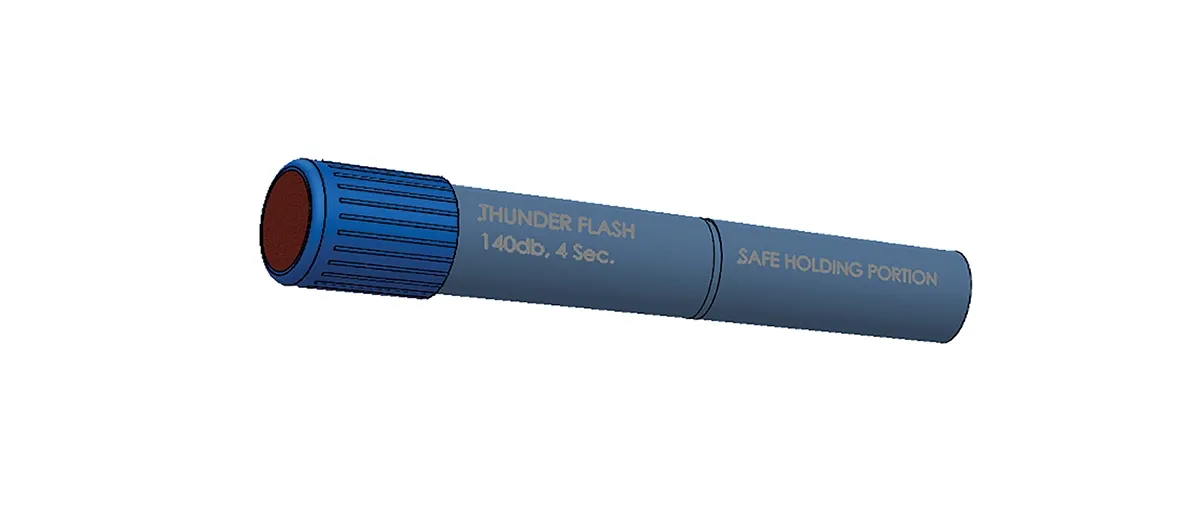 Environmentally friendly, easy to use and safe.
Sound level - 140±20 dB
Delay - 3.5-6 seconds
NEQ - 0.3 g approx.
The Thunder Flash is a device made up of a cardboard body equipped with an igniting head and holding a pyrotechnic charge, and is designed for basic training and practice purposes. The Thunder Flash is ignited by friction and creates a bang sound simulating battlefield noise. It is safe to use and it can also function above water.
PACKING INFORMATION
140 packed in a Plywood box.
ANNUAL PRODUCTION CAPACITY 
350,000 pcs / 8h Shift